I want to start this post off with just thanking Josh. Since the day I met you, every single day has been an adventure. You make life so exciting and I seriously can't wait for this next chapter of our life. I cant believe how fast and how amazing our journey through this strange thing called life has been. With that all being said, it's now time for me to make the announcement of what has been taking up all of our free time…well besides being almost caught up and current on Game of Thrones (no one spoil this season for us please)…drum roll pleasseeeeee
JOSH AND I ARE MOVING!!!!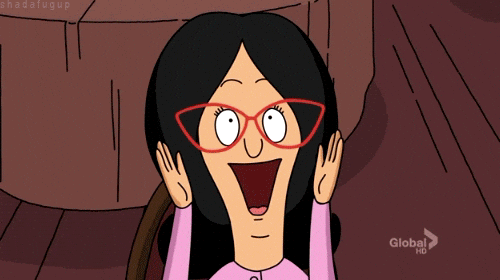 Yes, Josh and I are going onto a new adventure in our lives. We have been working with the most amazing realtor in the Toledo area looking for houses and yesterday we have finally found one. I am putting this into the Universe..the house that we walked through yesterday WILL BE the house that becomes our forever home! Josh and I, but mostly Josh, have been working like busy bees to get our current house ready to go on the market and we are 95% of the way there. We just have a few minor things that we need to finish and if we can get Freyja to stop digging up her holes in the back yard that we have filled, we will be ready to go this weekend.
A lot of people have been asking and maybe a few of you are wondering why are we putting our house up for sale since we just moved in to our home last January. While this house has been the place where Josh proposed, we welcomed our fur baby into our lives, and where I planned the most epic wedding, we have actually outgrown our home in just a short year. So many things in our life together as a couple has changed and sadly it just doesn't fit our current needs. We are ready for new adventures like growing our family and in order for us to grow, we need some more squared footage. We can't wait to give our love to another fur baby and welcome a baby of our own into this new home, to host family and friends for holidays, and to create some amazing new memories!
Some of you might be wondering where in the world is it that we are going to live on this new adventure. While we have looked in so many places around Toledo, even looking at moving back to where I grew up in Michigan but Toledo is really where we want to be. The area that the house is located in and the house itself is everything we have envisioned for ourselves and our future family. It has everything we wanted and have been looking for including an office for this girl so maybe I can stop making coffee shops my office…it honestly does nothing for my iced coffee addiction except make me want it even more.
We promise to keep everyone updated on our life and if you know anyone who is looking for the cutest little starter home in Toledo and thats in an amazing little neighborhood, please send them our way. We would love for someone else to make amazing memories in this house just like we have!
xo ashley